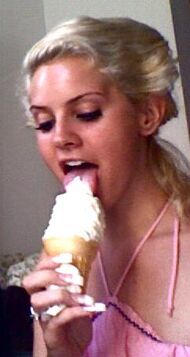 Blue Ribbon is an early title name of the song later known Gramma.
It appeared as Blue Ribbon on the MySpace homepage for Sparkle Jump Rope Queen. The title of the song changed when it became part of her Lana Del Ray a.k.a. Lizzy Grant album.
See article Gramma for more information and lyrics.