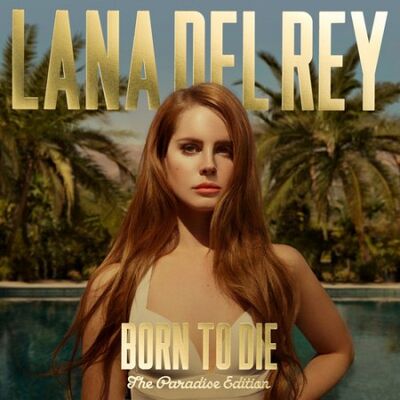 Intro

[

]
Born to Die: Paradise Edition is the re release of the Born to Die Album. She mentioned a new album out in November as far back in June, then later stated it to be an extended edition of her Born to Die Album. She originally said it would be only 7 songs, but now officially contains 9.
It was officially announced in September 2012 along with the track list. She also released a short video of herself, the audio of which was a small snippet of each song. You can watch this preview here.
It is also available seperately from the rest of the album, the Paradise EP.
The release date for both is the 12th of November 2012.
A special edition deluxe box with lots of extra goodies was also available to buy through the universal store, here
Now, there has been some confusion regarding the track list. When Lana uploaded the preview video, she affixed the following tags;
PARADISE *TROPICO * SUPER CANNES* SURF NOIR *DOPE CINEMA* NASTY
You may notice these now being listed as song titles on certain websites. This is obviously incorrect and those songs do not exist, the true track list is as follows;
Track List

[

]
16. Ride
17. American
18. Cola (P*ssy)
19. Body Electric
20. Blue Velvet
22. Yayo (remastered)
23. Bel Air
24. Burning Desire (itunes exclusive only)