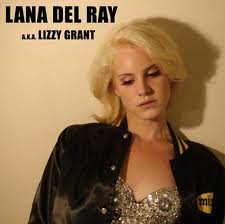 "I'm taking off my wedding ring"
Intro

[

]
Brite Lites is a song that has featured on both the No Kung Fu demo-tape and the Lana Del Ray a.k.a. Lizzy Grant album. Both versions are only slightly different, the former being an acoustic version and the latter a studio version. It is registered on ASCAP and ISWC.
Alt. Titles: None
Written and Produced By: Elizabeth Grant
Length:
Demo version; 3:02
Studio; 2:58
Music Video

[

]
See article Music Videos.
Lyrics

[

]
I look for you in magazines
I look for you in magazines
I look for you in magazines
I'm taking off my wedding ring
I gave you everything
I gave you everything
Give me the bright lights
Give me the bright lights
Give me the bright lights
Give me the bright lights
Give me the bright lights
Give me the bright lights
I'm going back to Aberdeen
I'm going back to Aberdeen
I'm going back to Aberdeen
Where one I was a beauty queen
It wasn't anything
It wasn't anything
Give me the bright lights
Give me the bright lights
Give me the bright lights
Give me the bright lights
Give me the bright lights
Give me the bright lights
I'm waving on the silver screen
I'm waving on the silver screen
I'm waving on the trampoline
I'm waving on the silver screen
The film is fading, look at me
The film is fading, look at me
The film is fading, look at me
The film is fading, look at me, look at me
Give me the bright lights
Give me the bright lights
Give me the bright lights
Give me the bright lights
Give me the bright lights
Give me the bright lights
Give me the bright lights
Give me the bright lights
Give me the bright lights
Give me the bright lights
Give me the bright lights