"Oh, no, you tell me how I need to be
That ain't up to anybody else but me"
Intro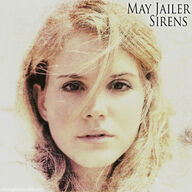 Find My Own Way is an unreleased track recorded in the mid noughties. It was Track 13 for the album Sirens, which Lana recorded under the name May Jailer, an early alter ego of hers.
The track was written by Grant herself, and is 4 minutes 13 seconds long. It is descibed as Indie/Alternative Folk. The song seems to be about the adolescent struggle for indepence,
appropriate given her age when recording.
Lyrics
Snow is coming down like rain
I'm mad at myself again
A little tired, even more confused
Come on, baby, don't be shy
You can say what make you high
I see the way you be lying, be abused
I don't need anybody when I'm down
I don't really find it hard to get around
I'll find my own way back to town
Oh, no, you tell me how I need to be
That ain't up to anybody else but me
I don't care what you think
Breathing, getting fire to them
Now I'll start my worrying
When will I learn that there ain't nothing I can do
Jesus was a dying man
If he can't do it, no one can
When will you learn that we ain't nothing without you
We don't need anybody when we're down
We don't really find it hard to get around
We'll find our own way back to town
Oh, no, you tell me how I need to be
That ain't up to anybody else but me
We don't, we don't care what you think
I don't need anybody when I'm down
I don't really find it hard to get around
I'll find my own way back to town
Oh, no, you tell me how I need to be
That ain't up to anybody else but me
And I don't care what you think