"You say take it off,
take it off"
Intro

[

]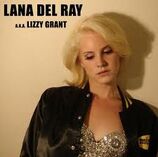 Mermaid Motel is a song that featured on Lana's Lana Del Ray a.k.a. Lizzy Grant album.
It was written by Grant and is 3 minutes 59 seconds long.
Another version, titled Mermaid Hotel, is registered on her ASCAP. It may just be an alternate title, but if it is an alternate version, it has yet to leak.
Music Video

[

]
Lana created her own Music Video for the song. See article Music Videos.
Lyrics

[

]
Maybe we could go to Coney Island
Maybe I could sing the national anthem
Buy a white sweater for the last white day
Of the summer
Buy my purple wig
For my mermaid video
Walk back to where I live
In my motel
On Neptune Avenue.
You call me Lavender, you call me Sunshine
You say take it off, take it off
You call me Lavender, you call me Sunshine
You say take it off, take it off
Maybe we could go to
Suede Tokyo
We'll see Van Halen at their re-union show.
Heavy metal hour on T.V.
Diamond Dave and Ray late
And you salute me, Miss America
Because I am, I am
You call me Lavender, you call me Sunshine
You say take it off, take it off
You call me Lavender, you call me Sunshine
You say take it off, take it off
Maybe we could go to Coney Island
Maybe I could sing you to sleep
God bless the universe, god bless the ocean
God bless you and god bless me
God bless you and god bless me
You call me Lavender, you call me Sunshine
You say take it off, take it off
You call me Lavender, you call me Sunshine
You say take it off, take it off