Jurassic World: Dominion Dominates Fandom Wikis - The Loop
Play Sound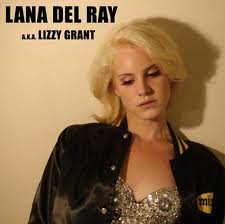 "No man can keep me together
Been broken since I was born"
Intro

[

]
Pawn Shop Blues is a song that has featured on both The Money Hunny Recordings and the Lana Del Ray a.k.a. Lizzy Grant album. Both versions are different, the former being an acoustic demo version and the latter a studio version.
It was written by Grant and David Kahne and is registered on her BMI. The demo version is 2 minutes 47 and the studio version 3 minutes 26 seconds. Both of which are available to find online.
It is a song about the feelings of sadness and aimlessness that arise at the end of a relationship.
Lyrics

[

]
Well, I didn't know it would come to this
But that's what happens when you're on your own
And you're all right, but letting nice things go
Well, I pawned the earrings that you gave me
Gold and made of flowers dangling
And I almost cried as I sold them all
And I don't mind living on bread and oranges, no no
But I got to get to and from where I come
And it's going to take money to go
Oh, no
In the name of higher consciousness
I let the best man I knew go
'Cause it's nice to love and be loved
But it's better to know all you can know
I said it's nice to love and be loved
But I'd rather know what God knows
Oh, no
Oh, no
Oh, no
Oh, no
I can't do this once more
No man can keep me together
Been broken since I was born
Well, I didn't know it would come to this
But that's what happens when you're on your own
And you're all right, but letting nice things go