"Come on, you know you like little girls
You can be my daddy"
Intro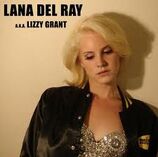 Little Girls is a song that featured on Lana's Lana Del Ray a.k.a. Lizzy Grant album as Track 11.

It was written by Grant and is 3 minutes 13 seconds long. It is registered on ASCAP.

Put Me in a Movie is an alternate title.

She recently stated she wished to re release the entire album.

The song is believed to be a reference to the book Lolita, written by Vladimir Nabokov. She recently had the authors surname tattooed on her forearm.
Music Video
Lana created her own Music Video for the song. See article Music Videos.
Lyrics
Lights, camera, action
If he likes me, takes me home
Lights, camera, action
If he likes me, takes me home
Lights, camera, action
If he likes me, takes me home
Come on, you know you like little girls
Come on, you know you like little girls
You can be my daddy
You can be my daddy
Lights, camera, action
He didn't know he'd have this much fun
Lights, camera, action
He didn't know he'd have this much fun
Lights, camera, action
He didn't know he'd have this much fun
Come on, you know you like little girls
Come on, you know you like little girls
You can be my daddy
You can be my daddy
You my small sparkle jump rope queen
You my small sparkle
You my small sparkle jump rope queen
You my small sparkle
Lights, camera, action
You know I can't make it on my own
Put me in a movie
Put me in a movie
You can be my daddy
You can be my daddy
Put me in a movie
You can be my daddy