"Just like you said, it's all been done before
I don't have to talk pretty for them no more"
Intro

[

]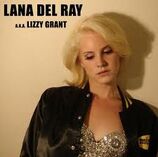 Raise Me Up (Mississippi South) is a song that featured on Lana's Lana Del Ray a.k.a. Lizzy Grant album.
It was written by Grant and is 4 minutes 22 seconds long. It is registered on ASCAP.
There is also a Raise Me Up registered on her ASCAP. It may just be an alternate title, but if it is an alternate version, it has yet to leak.
She recently stated she wished to re release the entire album.
Lyrics

[

]
Just like you said, it's all been done before
I don't have to talk pretty for them no more
Just like you said, it's all been done before
I don't have to talk pretty for them no more
I can talk what I want, how I want to
I can talk what I want, how I want to
I can talk what I want, how I want to
I don't have to talk taste for you, mama, no, no
Rai-, rai-, rai-, raise me up
Rai-, rai-, rai-, raise me up
Rai-, raise me up
Rai-, raise me up
It's the voodoo, Mississippi south
Sixty-nine million stars
Birds are flying out of my mouth
Spirits creeping in my yard
Hold my head, it's tilting back
Something dancing me around
Putting crystals on my neck
Lifting my feet off the ground, the ground
Rai-, rai-, rai-, raise me up
Rai-, rai-, rai-, raise me up
Rai-, raise me up
Rai-, raise me up
Oh, see, look what you've done now
Oh, me, just what I'm talking about
Oh, see, look what you've done now
Oh, me, it's what I'm talking 'bout
It's what I'm talking 'bout
It's what I'm talking about
Pick me up in a pickup truck
Roll down, you've got it going on
Let me talk on your C.B, what?
Let me play with your new shotgun, shotgun
Rai-, rai-, rai-, raise me up
Rai-, rai-, rai-, raise me up
Rai-, raise me up
Rai-, raise me up
Rai-, rai-, rai-, raise me up
Rai-, rai-, rai-, raise me up
Rai-, raise me up
Rai-, raise me up
Rai-, rai-, rai-, raise me up
I can talk what I want, how I want to
I can talk what I want, how I want to
I can talk what I want, how I want to
I don't have to tell tales for you, mama, no, no
Rai-, rai-, rai-, raise me up
Rai-, rai-, rai-, raise me up