Tags: apiedit Visual edit

 

Line 11:
Line 11:
 

<u>Written and Produced By</u>: Elizabeth Grant

 

<u>Written and Produced By</u>: Elizabeth Grant

 
 
 
+

<u>Length</u>: 4:17 (demo version, 2007), 5:45 (Kill Kill EP and Lana Del Ray a. k. a. Lizzy Grant album version, 2008) and 5:21 (Paradise version, 2012).

−

<u>Length</u>: Various

 
 
 
 
 
---
Latest revision as of 17:07, 14 April 2017
"Let me put on a show for you, tiger
Let me put on a show"
Intro[]

Yayo is a song Lana has previously expressed a great love for. This is probably why
it has been reused so often. It has been featured on No Kung Fu (a demo version), the Kill Kill EP, the Lana Del Ray a.k.a. Lizzy Grant album, and the Paradise Edition of the Born to Die album (a remastered version). Live versions can also be found, including a special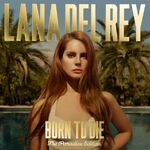 rock version.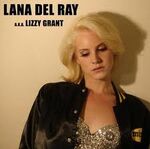 'Yayo' may refer to 'yeyo', another name for cocaine. This seems likely given the running theme of abusive substances in her songs.

Alt. Titles: None
Written and Produced By: Elizabeth Grant
Length: 4:17 (demo version, 2007), 5:45 (Kill Kill EP and Lana Del Ray a. k. a. Lizzy Grant album version, 2008) and 5:21 (Paradise version, 2012).
Music Video[]
See article Music Videos
Lyrics[]
I like the snake on your tattoo
I like the ivy and the ink blue
Yayo
Yeah, you
Yayo
You have to take me right now
From this dark trailer park life now
Yayo
How now
Yayo
Put me onto your black motorcycle
Fifty baby dollar dress for my "I do"
It'll only take two hours to Nevada
I wear your sparkle, you call me your mama
Let me put on a show for you, daddy
Let me put on a show
Let me put on a show for you, tiger
Let me put on a show
I need you like a baby when I hold you
Like a druggy, like I toke you
Yayo
Yeah, you
Yayo
Put me onto your black motorcycle
Fifty baby dollar dress for my "I do"
It'll only take two hours to Nevada
I wear your sparkle, you call me your mama
Let me put on a show for you, daddy
Let me put on a show
Let me put on a show for you, tiger
Let me put on a show
Hello, heaven, you are tunnel-lined
With yellow lights on a dark night
Yayo
Yeah, you
Yayo
Put me onto your black motorcycle
Fifty baby dollar dress for my "I do"
It'll only take two hours to Nevada
I wear your sparkle, you call me your mama
Let me put on a show for you, daddy
Let me put on a show
Let me put on a show for you, tiger
Let me put on a show